ULTIMATE ANTI-AGING BUNDLE - FREE TRIAL
THOUSANDS OF HAPPY CUSTOMERS FIXED THEIR #1 SKIN ISSUE
TURN BACK THE CLOCK WITH FACE YOGA ANTI-AGING BUNDLE
Rejuvenate your skin and reclaim your youthful glow with our specially crafted Anti-Aging Bundle. Designed to address multiple signs of aging, our powerful combination is your ultimate solution to combatting the effects of time.
EVER GLOW VITAMIN C CREAM
Ever Glow Cream harnesses the power of Vitamin C, a natural antioxidant known for its ability to combat the signs of aging. By neutralizing free radicals and stimulating collagen production, it helps reduce the appearance of fine lines, wrinkles, and age spots. Embrace a smoother, more youthful complexion that exudes confidence.
AGE DEFENSE RETINOL SERUM
Retinol Serum is formulated with a high concentration of retinol, a proven ingredient that stimulates collagen production and helps to reduce the appearance of fine lines and wrinkles. Experience a visible difference in the texture and firmness of your skin as you regain a more youthful complexion.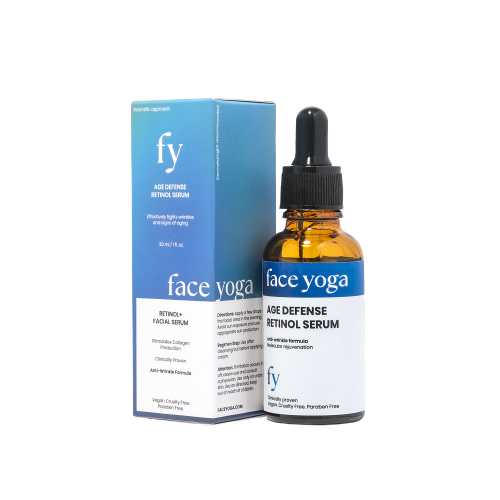 MOISTURE BLOOM HYALURONIC ACID CLEANSER
Harness the power of our Hyaluronic Acid Cleanser for anti-aging and unlock a journey towards timeless beauty. This revolutionary formula has been expertly crafted to address the signs of aging, helping you restore and maintain a youthful glow. As you cleanse, watch years fade away, leaving you with skin that looks and feels rejuvenated.
Youthful Skin Redefined
🌟 Firm, Youthful Skin: The Ultimate Anti Aging Bundle is specifically formulated to target and combat the signs of aging, helping to restore the elasticity and firmness of your skin.
✨ Diminished Fine Lines and Wrinkles: Our carefully curated products are enriched with potent ingredients that smooth out the skin's texture, leaving you with a flawless and youthful visage.
🌺 Revitalized and Radiant Complexion: Our powerful combination of skincare products works synergistically to revitalize your skin, restoring its natural radiance and brightness.
SEE WHY THE ULTIMATE ANTI-AGING BUNDLE IS A #1 CHOICE FOR HUNDREDS OF REVIEWERS
VERIFIED CUSTOMERS SHARE THEIR STORIES
EVELYN G.
★★★★★
"I can't believe the transformation! The Ultimate Anti-Aging Bundle has taken years off my appearance and restored my confidence."

LYDIA K.
★★★★★
"Finally, a skincare solution that actually works! The Ultimate Anti-Aging Bundle has significantly reduced my wrinkles and given me a youthful glow."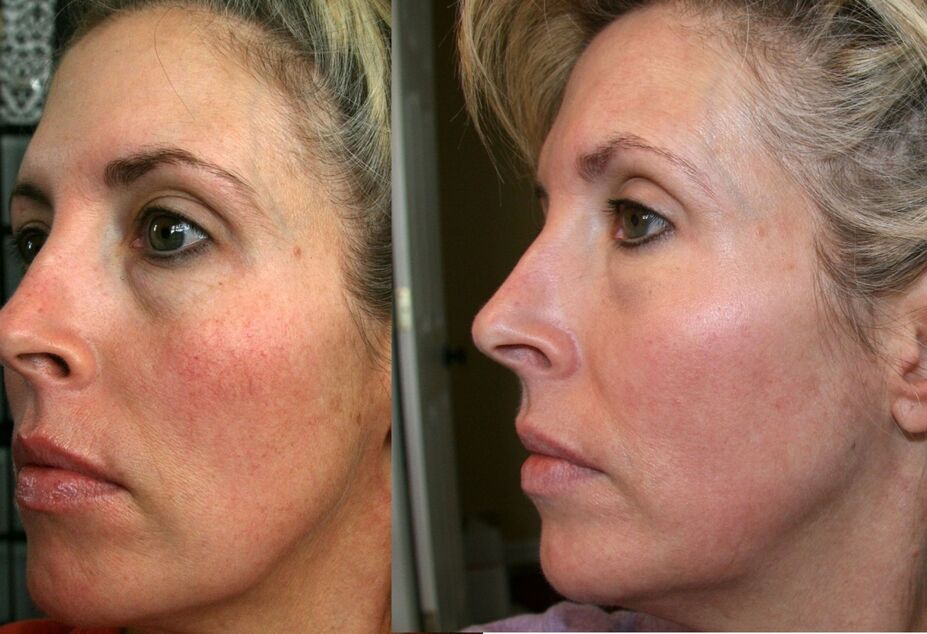 JENNIFER S.
★★★★★
"I've tried countless products, but nothing compares to the Ultimate Anti-Aging Bundle. My skin looks smoother and more radiant than ever before!"
CYBIL P.
★★★★★
"I'm thrilled with the results from the Ultimate Anti-Aging Bundle. My fine lines have diminished, and my skin feels firmer and more rejuvenated."
MARIA L.
★★★★★
"I thought it was too late to regain my youthful appearance. Thanks to the Anti-Aging Bundle, my skin has never looked better before!"
UNVEILING THE SECRETS TO TIMELESS RADIANCE AND YOUTHFUL VITALITY
COMPREHENSIVE GUIDE TO ACHIEVING AGELESS BEAUTY
RECOMMENDED ROUTINE
✔ Hyaluronic Acid Cleanser
Gently massage a small raspberry sized amount of Face Yoga Moisture Bloom Hyaluronic Acid Cleanser onto dampened face and neck, then rinse thoroughly.
✔ Retinol Serum
Once your skin is dry, it's time to apply Face Yoga Age Defense Retinol Serum. All you need is a pea-sized amount applied in upward, outward strokes onto face and neck.
It is important to wait for 10-20 minutes before applying the next product.
✔ Vitamin C Cream
The final step is to apply Face Yoga Ever Glow Vitamin C moisturiser, once Age Defense Retinol Serum has completely dried.
POWERHOUSE INGREDIENTS
✔ Hyaluronic Acid
Hyaluronic acid is known for its ability to hydrate and plump the skin, making it perfect for acne-prone skin. By providing the skin with the moisture it needs, hyaluronic acid helps to reduce the appearance of acne and prevent future breakouts.
✔ Retinol
Retinol is a powerful ingredient that helps to unclog pores and promote cell turnover. By increasing the rate at which your skin sheds dead cells, retinol helps to prevent acne from forming and reduce the appearance of existing acne.
✔ Topical Vitamin C
Vitamin C is an antioxidant that helps to protect the skin from damage caused by free radicals. It also helps to reduce inflammation, which can be a major contributor to acne.
See Our Anti-Aging Skincare Bundle In Action
THE ANSWERS MAY BE HERE!
FREQUENT QUESTIONS
thanks
my complexion has been revived, with improved texture and a noticeable reduction in wrinkles
my skin looks smoother, plumper, and more youthful
Radiant Skin Transformation
this anti-aging formula have transformed my skin, giving it a radiant glow and reducing fine lines.
Miracle
truly worked miracles in restoring my youth and diminishing the signs of aging
Ageless Beauty Trio
The combination of vitamin C cream, hyaluronic acid cleanser, and retinol serum in this anti-aging formula worked wonders for my skin, leaving it visibly more youthful and radiant.