ULTIMATE ANTI-ACNE BUNDLE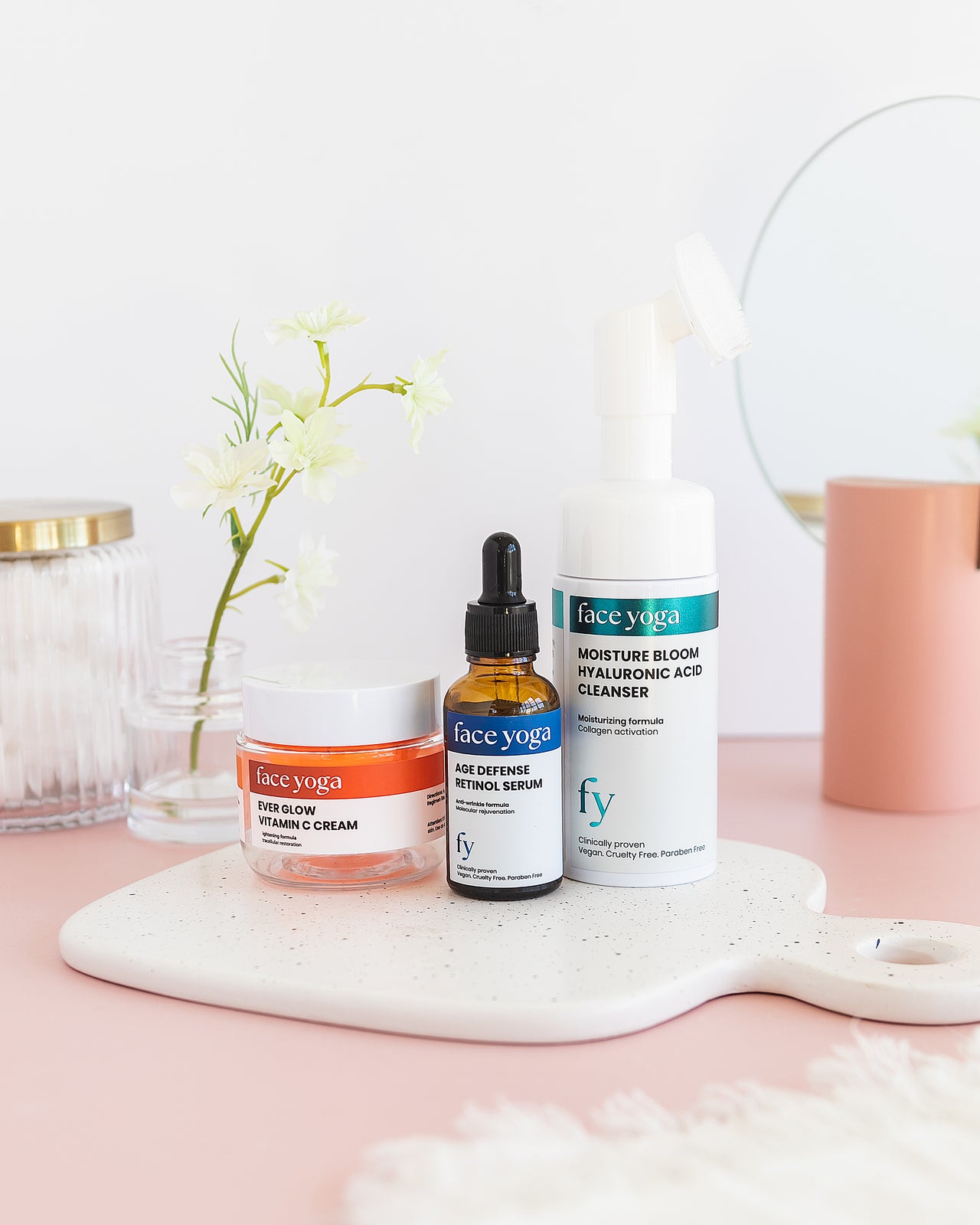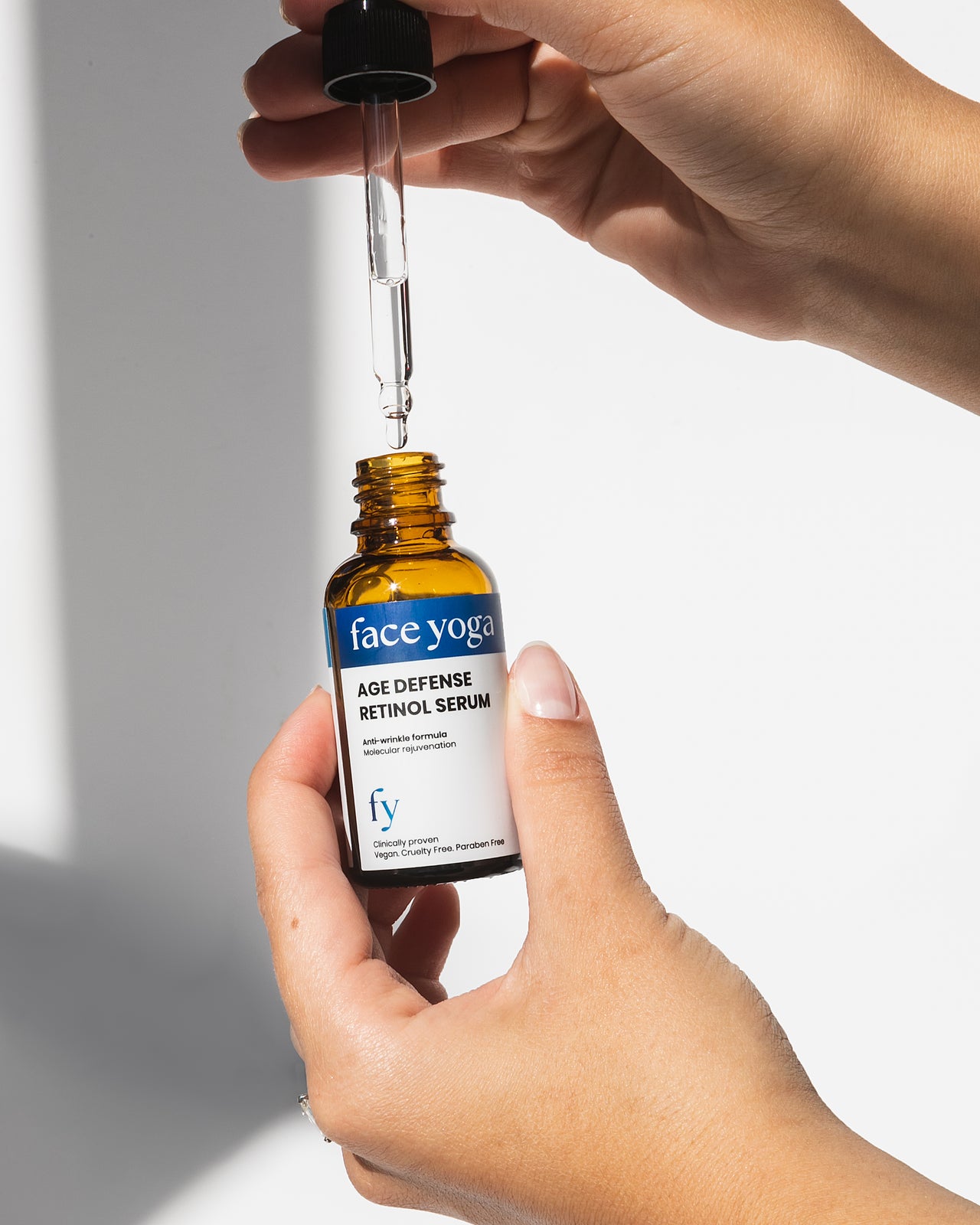 THOUSANDS OF HAPPY CUSTOMERS FIXED THEIR #1 CONFIDENCE ISSUE
GET THE ULTIMATE SOLUTION TO YOUR ACNE TROUBLES
Anti-Acne Bundle is carefully curated to ensure maximum results, and includes only the most effective products that work together to combat acne from every angle.
Ever Glow Vitamin C Cream
Packed with powerful antioxidants and anti-inflammatory properties, Face Yoga Vitamin C Cream is the ultimate solution for a clear and radiant complexion. Infused with natural ingredients, our cream effectively targets acne, reducing the appearance of blemishes and preventing future breakouts.
The lightweight formula of Vitamin C Cream absorbs quickly, leaving no oily residue, and provides all-day hydration, making it perfect for daily use. It is suitable for all skin types and is free of harmful chemicals, ensuring a gentle and effective solution for your skin.
Age Defense Retinol Serum
Our powerful formula contains a potent blend of retinol and other skin-loving ingredients to combat blemishes, reduce inflammation, and give you clear, radiant skin. Whether you're dealing with blackheads, whiteheads, or pesky pimples, our serum is designed to target and eliminate acne at its source.
Retinol Serum doesn't just fight acne, it also helps to prevent future breakouts from forming. Thanks to its powerful exfoliating properties, our serum unclogs pores and sloughs away dead skin cells, leaving your complexion smoother and more even. And because it's made with gentle, non-irritating ingredients, you can use it every day without worrying about dryness or irritation.
Moisture Bloom Hyaluronic Acid Cleanser
Looking for a cleanser that not only cleans your skin but also promotes healthy, youthful skin? Look no further than our Hyaluronic Acid Cleanser! Unlike many acne-fighting products that leave your skin dry and irritated, our gentle formula cleanses your skin without stripping it of its natural oils. The result? Clean, clear skin that feels soft and hydrated.
But that's not all – our Moisture Bloom Hyaluronic Acid Cleanser goes above and beyond to deliver even more benefits to your skin. Thanks to the advanced formula, gentle facial cleanser promotes collagen production to reduce the appearance of fine lines and wrinkles. And with deep moisturization, your skin will look and feel radiant and youthful.
SEE WHY THE ANTI-ACNE BUNDLE IS A #1 CHOICE FOR HUNDREDS OF REVIEWERS
VERIFIED CUSTOMERS SHARE THEIR STORIES
SARAH J.
★★★★★
"I have struggled with acne for years, but the Anti-Acne Bundle has completely transformed my skin in a short period of time!"
EMILY D.
★★★★★
"I was skeptical at first, but after using the Anti-Acne Bundle for a month, my skin has never looked better! Kudos to Face Yoga!"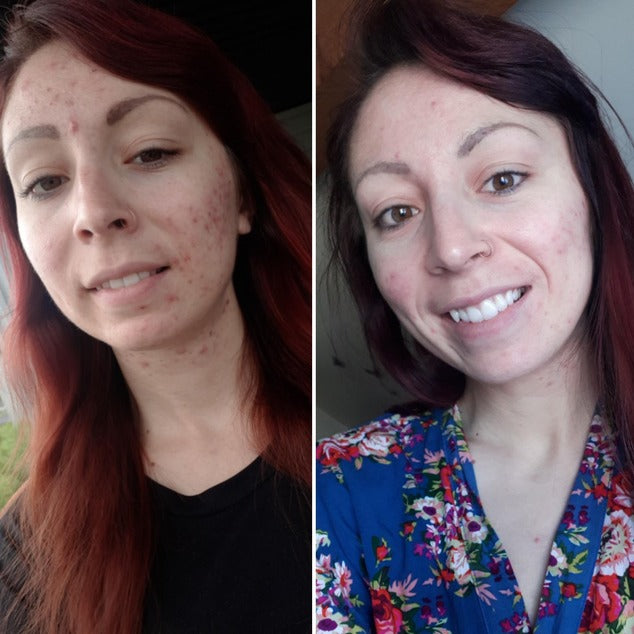 RACHEL L.
★★★★★
"I love how easy the Anti-Acne Bundle is to use and how quickly I saw results. My skin is now clearer than ever before! Thanks so much"
JESSICA L.
★★★★★
"I have tried countless acne treatments, but the Anti-Acne Bundle is by far the most effective. It has made such a difference in my confidence!"
ASHLEY N.
★★★★★
"Anti-Acne Bundle has been a game-changer for me. I can't believe how quickly my acne cleared up. My skin is so much smoother and brighter!"
CAREFULLY SOURCED INGREDIENTS PROVIDE 24/7 PROTECTION AND HEALING FOR YOUR SKIN
POWERFUL INGREDIENTS TO COMBAT ACNE
RECOMMENDED ROUTINE
✔ Hyaluronic Acid Cleanser
Gently massage a small raspberry sized amount of Face Yoga Moisture Bloom Hyaluronic Acid Cleanser onto dampened face and neck, then rinse thoroughly.
✔ Retinol Serum
Once your skin is dry, it's time to apply Face Yoga Age Defense Retinol Serum. All you need is a pea-sized amount applied in upward, outward strokes onto face and neck.
It is important to wait for 10-20 minutes before applying the next product.
✔ Vitamin C Cream
The final step is to apply Face Yoga Ever Glow Vitamin C moisturiser, once Age Defense Retinol Serum has completely dried.
POWERHOUSE INGREDIENTS
✔ Hyaluronic Acid
Hyaluronic acid is known for its ability to hydrate and plump the skin, making it perfect for acne-prone skin. By providing the skin with the moisture it needs, hyaluronic acid helps to reduce the appearance of acne and prevent future breakouts.
✔ Retinol
Retinol is a powerful ingredient that helps to unclog pores and promote cell turnover. By increasing the rate at which your skin sheds dead cells, retinol helps to prevent acne from forming and reduce the appearance of existing acne.
✔ Topical Vitamin C
Vitamin C is an antioxidant that helps to protect the skin from damage caused by free radicals. It also helps to reduce inflammation, which can be a major contributor to acne.
Now available in acne-fighting bundle!
FREQUENTLY PURCHASED BY SIMILAR BUYERS TO COMBAT ACNE
THE ANSWERS MAY BE HERE!
FREQUENT QUESTIONS
glad
hyaluronic acid, vit-c and retinol have helped control my acne without drying out my skin. I'm so glad with the products inside this combat-acne bundle.
Highly recommend!
I love that this bundle includes everything I need for a complete skincare routine. Highly recommend!
gentle
I've been using the anti-acne bundle with hyaluronic acid cleanser, vitamin c cream, and retinol serum for a month now and I'm really impressed.
would buy again
I'm really happy with this bundle and would definitely repurchase.
combat acne
The cleanser leaves my face feeling clean and refreshed, and the vitamin c cream brightens my complexion. But the real star of the show is the retinol serum - it's cleared up my acne better than any other product I've tried.
Highly Recommend
I've recommended this bundle to all my friends, it's that good!
great price, especially loved the vitamin c cream
need to wait a bit more to see the results but so far I love using them