STRAWBERRY FACIAL MASK (12 PACK) - FREE TRIAL
THOUSANDS OF HAPPY CUSTOMERS FIXED THEIR #1 SKIN ISSUE
EXFOLIATE, REJUVENATE, REVITALIZE
Tired of dealing with fine lines and wrinkles? Our specially formulated mask is here to rescue your skin from the clutches of time. Watch as it diminishes the appearance of pesky fine lines and wrinkles, leaving behind a smooth and supple canvas that defies age.
THE POWER OF ANTIOXIDANTS
Unleash the true power of strawberries, celebrated for their abundance of antioxidants and skin-loving nutrients, with our extraordinary Strawberry Face Mask. Experience a luxurious skincare ritual like no other as you apply this delightful mask and feel its refreshing tingle on your skin, signifying the beginning of its transformative work.
The Natural Way to a Glowing Complexion
🌟 Promotes a Glowing Complexion: Our Strawberry Face Mask is infused with the natural goodness of strawberries, which are packed with antioxidants and vitamins that nourish your skin from within. Regular use of our mask helps brighten your complexion, leaving it radiant, fresh, and beautifully glowing.
💦 Hydrates and Moisturizes: Dry, dehydrated skin is no match for the hydrating power of our Strawberry Face Mask. With its moisture-rich formula, this mask replenishes your skin's moisture barrier, providing deep hydration and leaving it feeling soft, supple, and revitalized.
🚫 Fights Acne and Blemishes: Acne-prone skin requires special care, and our Strawberry Face Mask delivers just that. Bursting with natural antibacterial properties, it helps cleanse your pores, reduce excess oil production, and prevent breakouts. Experience a clearer, smoother complexion as the mask helps to fade acne scars and blemishes, revealing healthier-looking skin.
SEE WHY THE STRAWBERRY FACE MASK IS A #1 CHOICE FOR HUNDREDS OF REVIEWERS
VERIFIED CUSTOMERS SHARE THEIR STORIES
OLIVIA B.
★★★★★
"I am in love with these face masks. It became my nightly routine to put one on before going to bed. My skin feels way more firm and hydrated!"
JANE R.
★★★★★
"These strawberry face masks really helped my skin. It was dry and my skin tone wasn't even. It looks so much healthier now!"
TAYLOR R.
★★★★★
"Others were the first to notice the improvement of my skin. My girlfriends asked how I changed my skin care routine but all I did was using masks."
GENAIL P.
★★★★★
"It has effectively cleared out my pores, minimizing their appearance and leaving my skin feeling deeply cleansed and rejuvenated."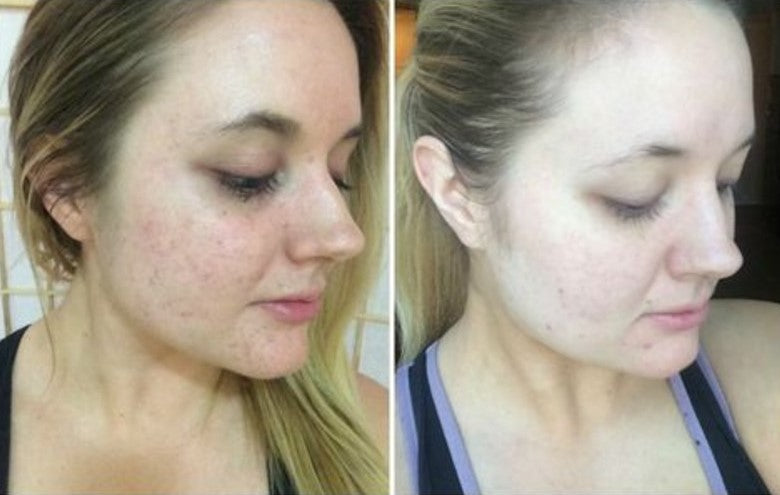 GRACE A.
★★★★★
"I noticed a visible improvement right after putting on the facial mask. My pores opened up and I my breakout reduced drastically."
STRAWBERRY FACE MASK GUIDELINE
Step 1: Cleanse and Prepare Your Face
👉 Start by thoroughly cleansing your face to remove any dirt, oil, or makeup. Use a gentle cleanser suitable for your skin type.
👉 Rinse your face with lukewarm water and pat dry with a clean towel.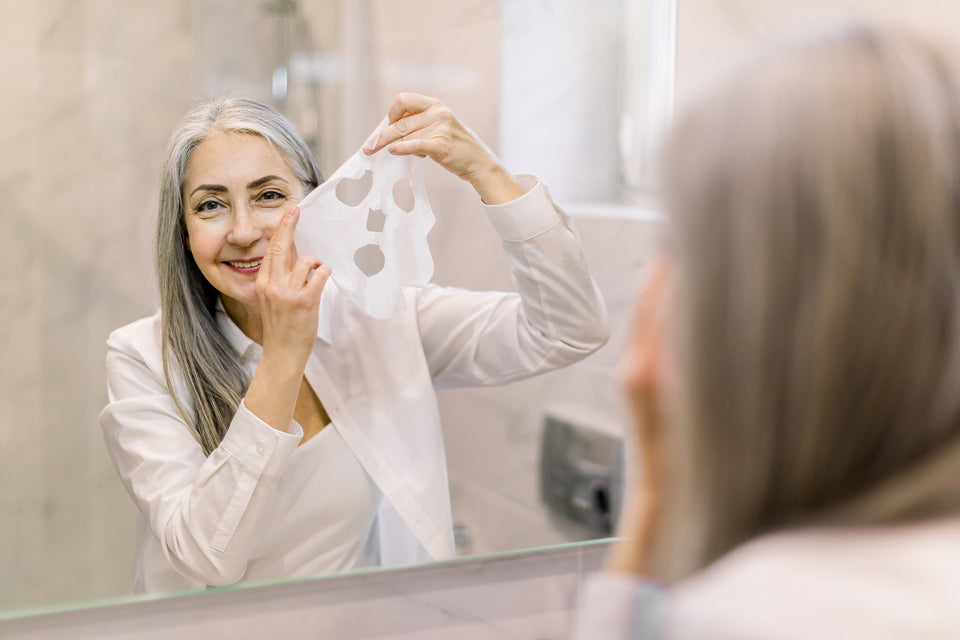 Step 2: Apply the Strawberry Face Mask
👉 Open the packaging of the facial mask and carefully unfold it then align the mask with your facial features, ensuring that the openings for your eyes, nose, and mouth are in the correct positions.
👉 Gently press the mask onto your face, starting from the forehead and smoothing it over your cheeks and chin. Adjust the mask as needed to ensure a comfortable fit and good adherence to your skin.
👉 Smooth out any air bubbles or creases in the mask, as these can affect the mask's effectiveness.
Step 3: Relax and Remove the Mask
👉 Once the mask is applied, take 15 minutes time to relax and let the nourishing ingredients in the mask work their magic. You can lie down or sit back comfortably during this time.
👉 After 15 minutes, gently remove the mask from your face. Starting from the edges, slowly peel it off and discard it.
👉 Gently pat your face with clean fingertips to help the remaining essence from the mask absorb into your skin.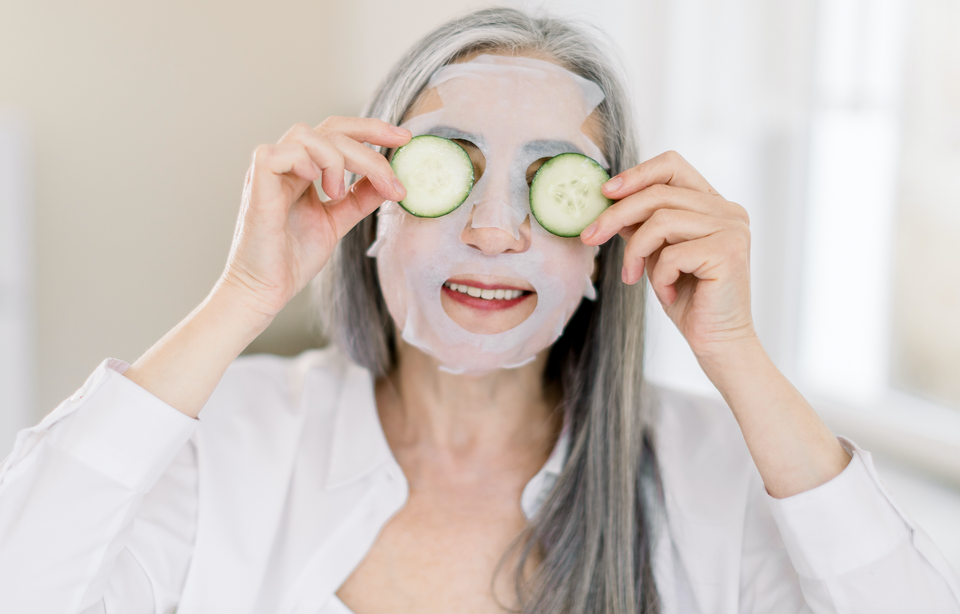 FREQUENTLY PURCHASED BY SIMILAR BUYERS TO COMBAT AGING & ACNE
Total price:
$89.96
$94.95
THE ANSWERS MAY BE HERE!
FREQUENT QUESTIONS
Strawberry facial mask
I love them I do at least 2-3 a week they totally take all the stress away and if people want to talk to me I have a sign right next to me " bugg off"
Facial mask
Cooling, fresh, took my stress away and just relaxed
Nourishing
With its nourishing formula, this strawberry face mask deeply hydrated my skin and gave it a healthy, youthful appearance.
The fresh scent of strawberries in this face mask revitalized my skin, leaving it looking and feeling rejuvenated.
Sweet Treat
Treating my skin to this sweet strawberry face mask was a delightful experience—it moisturized and brightened my complexion.
Strawberry Bliss
Using this strawberry face mask was pure bliss—it left my skin feeling soft, refreshed, and smelling like sweet strawberries.
I was amazed by the radiant glow this strawberry face mask gave my skin—it's like a burst of berrylicious goodness