FACIAL ROLLER + STRAWBERRY FACIAL MASKS (12 PACK)
THOUSANDS OF HAPPY CUSTOMERS FIXED THEIR #1 SKIN ISSUE
FACE ROLLER
Experience the ultimate skincare breakthrough with our cutting-edge Face Roller! Say goodbye to dull, aging skin and hello to a youthful, glowing complexion. Witness remarkable results as our powerful roller stimulates circulation, tightens pores, and banishes fine lines and wrinkles. Elevate your beauty routine and achieve flawless, radiant skin effortlessly.
STRAWBERRY FACIAL MASKS (12 PACK)
Indulge in the extraordinary benefits of our Strawberry Face Mask, expertly crafted to deliver exceptional results. With its potent blend of all-natural ingredients and advanced formula, sheet mask works tirelessly to exfoliate, rejuvenate, and revitalize your skin, bringing out its natural radiance.
A DAILY RITUAL, AN ACT OF SELF-CARE
🌟 Hyaluronic Acid is a very well-researched dermatological favourite that is able to successfully reverse the stubborn signs of aging: wrinkles, fine lines, and more. The ingredients found in Face Mask can successfully shave years off the visible age in most cases.
💆‍♂️ The roller promotes blood circulation, which can reduce puffiness and wrinkling. The ultra-smooth surface will never hurt your skin and helps to relieve facial tension while discouraging wrinkles.
SEE WHY THE FACIAL ROLLER + FACE MASKS ARE A #1 CHOICE FOR HUNDREDS OF REVIEWERS
VERIFIED CUSTOMERS SHARE THEIR STORIES
JUDITH G.
★★★★★
"Thanks so Face Yoga professionals, I have a new daily-routine. My skin feels relaxed and hydrated everytime I use them!"
LISA P.
★★★★★
"I've been using the roller and face mask for 2 months and I can see the difference on my skin clearly. Helped me to relieve facial tension."
NANCY J.
★★★★★
"Needless to say I am in love with my roller and masks. Just started using it but already feel a tighter/lifted face after one use."
MAGGIE T.
★★★★★
"Never bought a facial roller before and now that I have this one it's amazing! Love rolling it on my face with the face mask on with it."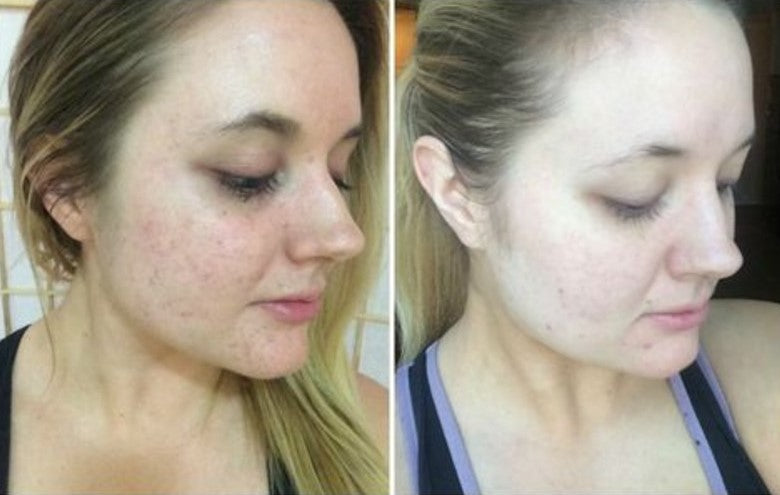 STACEY S.
★★★★★
"I had a problem and contacted the seller, heard back in 2 hrs. Replacement came in less than 2 days! Excellent customer service."
FACIAL ROLLER + STRAWBERRY FACIAL MASKS GUIDELINE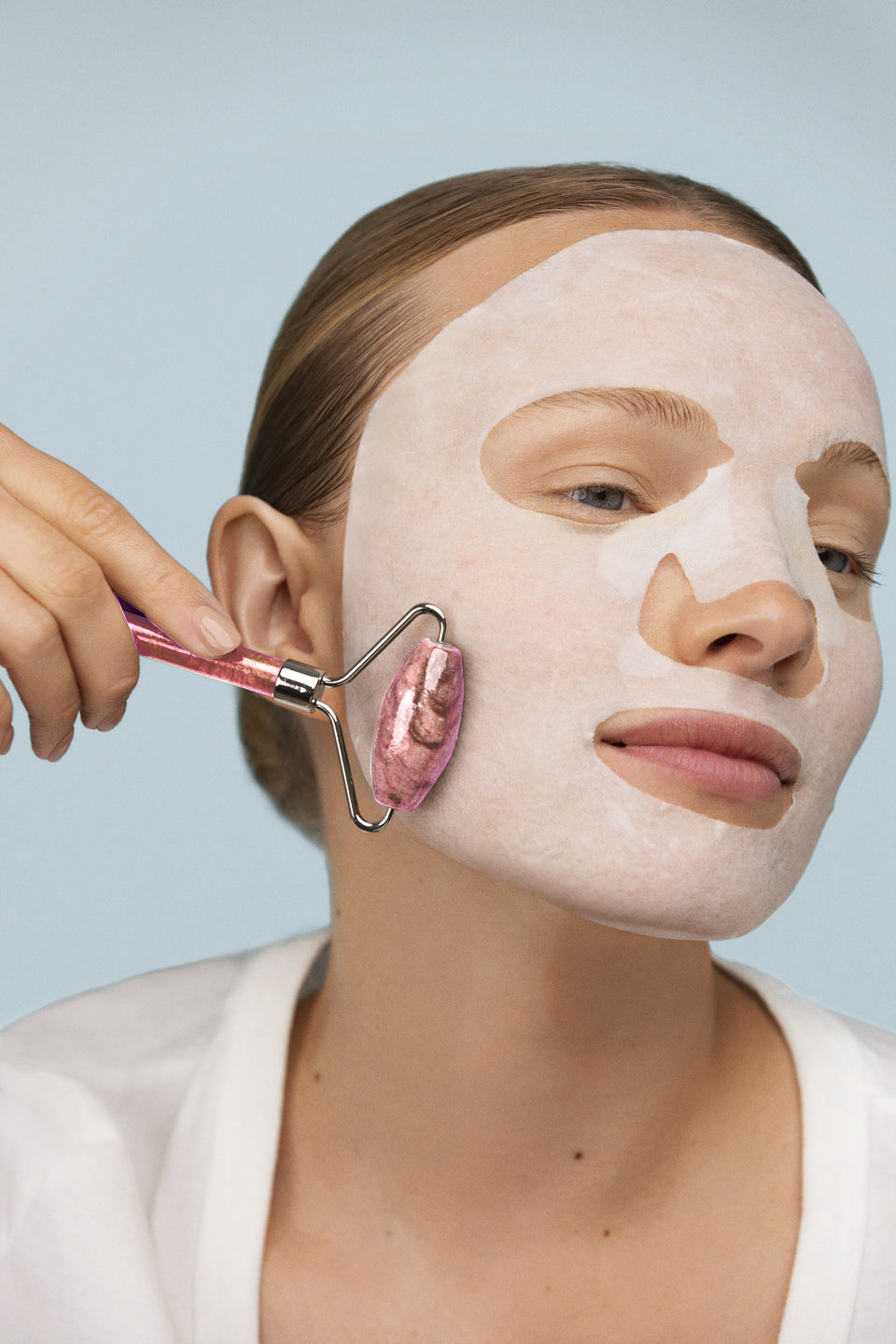 RECOMMENDED ROUTINE
✔ Wash Your Face
Skincare cosmetics products work best on a freshly cleaned face, so don't skip this important step before starting your skincare routine.
✔ Apply Facial Mask
Remove the mask from the mesh holder and gently place it on your face. Adjust it so it sits comfortably around your face, eyes, mouth, and nose.
✔ Roll Down and Out
Use your Face Roller over the mask. The direction of rolling matters - roll upwards and outwards from the center of your face. This will allow your skin to absorb the mask's serum better.
✔ Keep Track of Time
Use the Face Roller for at least 5 minutes and leave the mask on for 15 minutes for optimal hydration.
✔ Ensure a Long-Lasting effect
After removing the mask massage the serum into your skin with your fingers or use the roller again. That ensures a long-lasting effect.
THE ANSWERS MAY BE HERE!
FREQUENT QUESTIONS
exceeded my expectations
I have been using the face roller and facial masks regularly and have seen significant improvements in my skin. These products have exceeded my expectations and I am grateful to have found them.
Thanks
I am loving the face roller and strawberry face masks that I bought from Face Yoga.
A++
I've been using the roller and face mask for 2 months and I can see the difference on my skin clearly. Helped me to relieve facial tension.
standout products
The combination of strawberry face masks and a face roller, along with their positive results, make them a standout products in my book!
Effective
I am very impressed with the effectiveness of these products and would recommend them to anyone looking for a natural way to improve the health and appearance of their skin.
Happy
I am extremely happy with the face mask and face roller I purchased! Strawberry face mask leaves my skin feeling revitalized and smooth. It's also made with all-natural ingredients, which is a major plus. The face roller is an incredible addition to my skincare routine as well. It's easy to use and has helped to improve circulation and reduce puffiness in my face!
Great Experience
I have noticed a significant improvement in the overall tone and texture of my skin since using these products. The face mask is so nourishing and hydrating, and the face roller is such a relaxing and rejuvenating experience.
Extremely Impressed
I recently purchased the face mask and face roller bundle and I have to say, I am extremely impressed with the results! Great products for a great price.
Must try
The combination of the mask and roller has quickly become a staple in my skincare routine. I highly recommend giving this bundle a try!
Great bundle
I absolutely love this face mask and face roller bundle! The face mask is so refreshing and leaves my skin feeling soft and smooth. I also love using the face roller after applying the mask. It really helps to enhance the absorption of the products and gives my skin a nice, healthy glow.